The day is here—the day I can tell you what has been going on in the studio for more than the last year…. A book! Yes, a book! I am delighted to partner with Melanie Testa, my co-author, and to bring you a work from our hearts on color and surface design.
What is the icing on this cake?
We are producing the book under the banner of Pokey Bolton's visionary company Crafting a Life, LLC. Melly and I are thrilled to be part of Pokey's new venture, which Pokey announces here.
We have been bursting at the seams, so to speak, to reveal the news!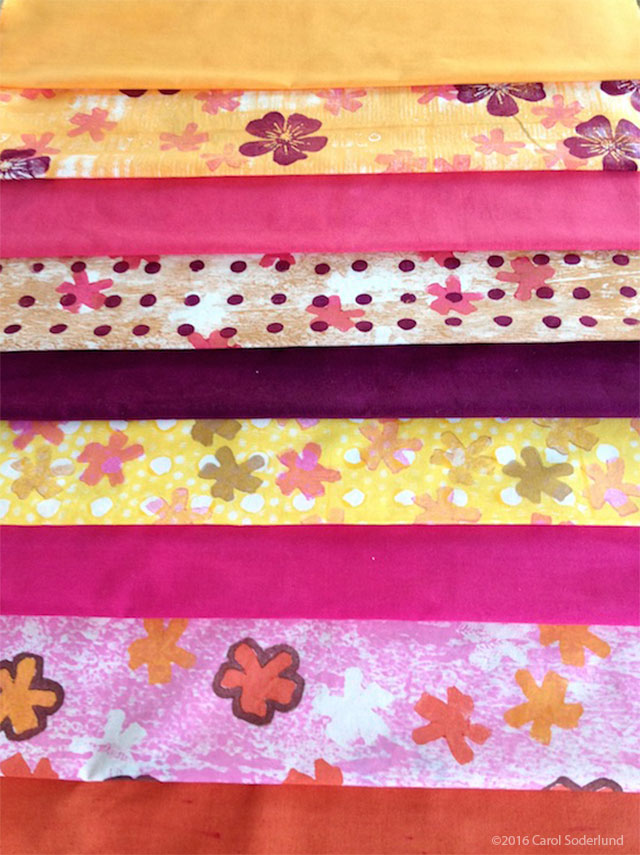 Soon we hope to have a very juicy book, filled with color and hand-printing goodness to share with you. This is the book for you
–if you love color and dye,
–if you love to make cloth personal to you
–if you love making one of a kind quilts or sewing projects.
We used luscious color, and will share recipes and methods that make dye so easy to use. We had such fun developing and refining techniques of hand printing that use readily available materials and won't require a large studio space.
I hope you will share my excitement. Design it, print it, quilt it!
As we go along I will update you on developments as we have them here and on my Facebook and Instagram, and you can read Melly's thoughts over here on her blog!