Oh My Goodness! I have gotten a bit behind here, what with a lot of travel the last three months. Coupeville. Iceland. Vancouver. Reno. NYC. More on that later–because there's news about our book! We have a title! We have a cover! And, we have a pre-order sale!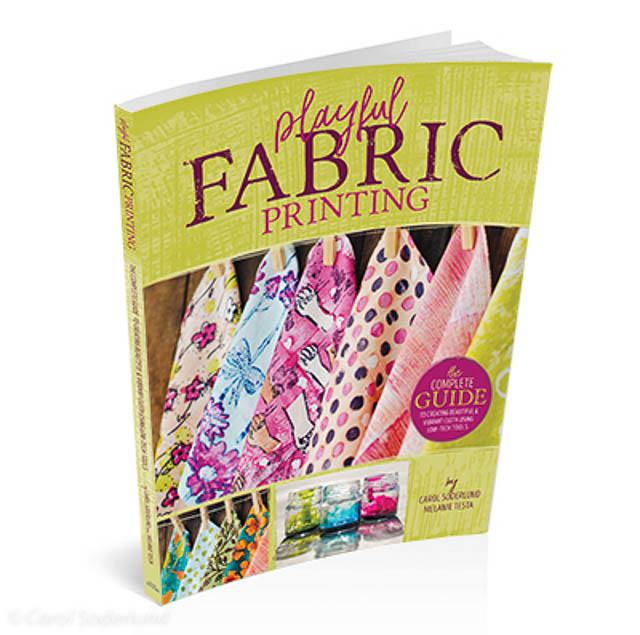 Playful Fabric Printing, by Carol Soderlund and Melanie Testa, delves into printing on cloth with artist-made tools and thickened fiber-reactive dyes.
For the beginning printmaker or the more experienced artist, we cover
the use of motif in print design
layering motifs for multi-colored prints
approachable artist-made tools as well as found object printing
cohesive color palette mixed from three primary colors of dye
Moreover, we share how all processes can be done without a large studio and printing equipment—a card table worth of space is sufficient!
For information on the pre-order sale with free shipping in the US (code SHIPFREEUS) check out this link: http://craftingalifellc.com/playful-fabric-printing/
I am so happy to send this effort out into the world. I am looking forward to seeing what you make of it, and from it!