A few weeks back I had the opportunity to visit an incredible place, the last intact silk mill in the United States. Located in Western Maryland, in the middle of lush countryside, this mill stopped work in 1957, and has been for the most part abandoned ever since. A silk throwing mill twisted raw silk into thread, and often dyed it, then sent it to weaving mills where it was made into cloth. the silk had to be washed, dried and spun before it could be wound.
The mill's current owner has made efforts to preserve it, but funds are very tight these days, and the Klotz Throwing Company did not make the cut on Maryland's grants to historic places. The mill has been described as the "only remaining silk mill in the United States with its machinery, company records, and worker's personal effects remaining unchanged from the time the factory ceased operations in 1957."
So in order to help raise preservation funds, the owner allows photographers to come in for a fee. The state of "arrested decay" has definitely not been reached. The brick building is crumbling,  the windows broken in many places, and the roof–well, just let me say that the day I was there it was pouring rain, and it was nearly as wet inside the building in some places as it was outside.
To experience what it was like while I was taking these photos, click on the link to a short video I took.
The buckets formerly used to put out fire, are now serving to catch the rain falling inside the building.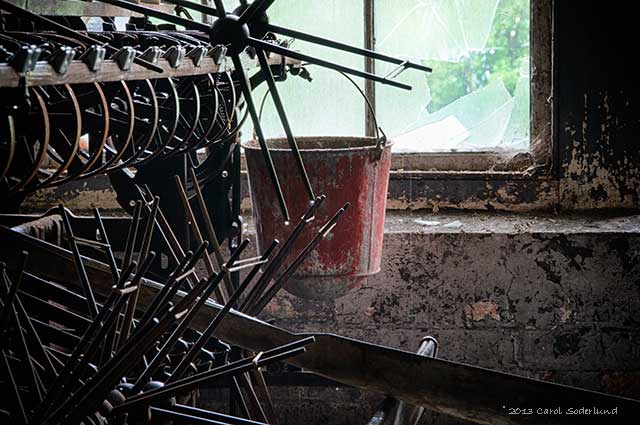 Below, are more modern buckets–the type I usually use to dye with–rather ineffectively catching the rain.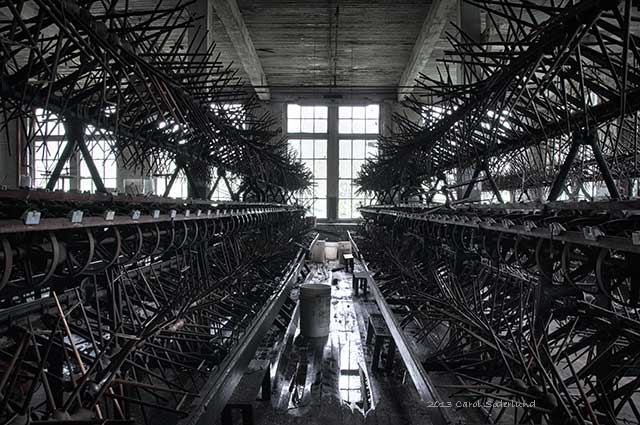 An overview of the interior on the main floor, shows just part of an area that used to be loud with workers and machinery going at full tilt.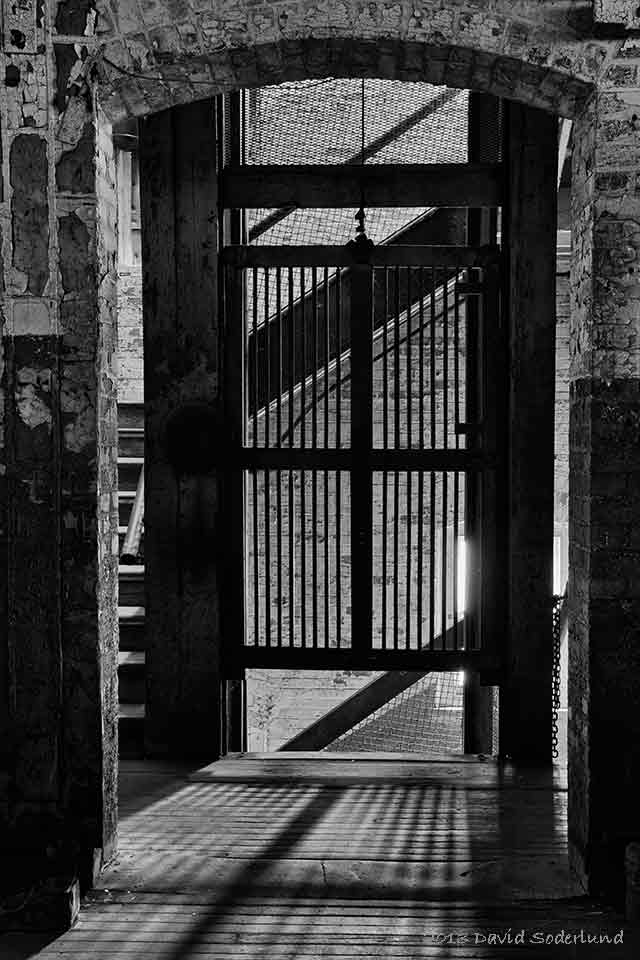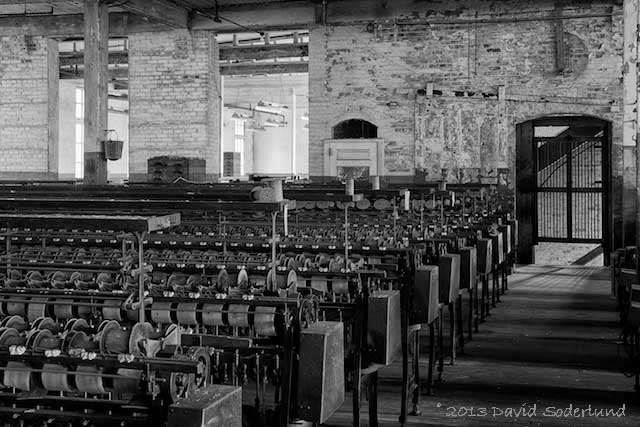 The machinery has a wonderful old patina, with a steam punk feel. There are huge windows, many broken, letting in light and rain and leaves.
Everywhere you look there is a fascinating artifact of silk manufacture, such as this steaming chamber.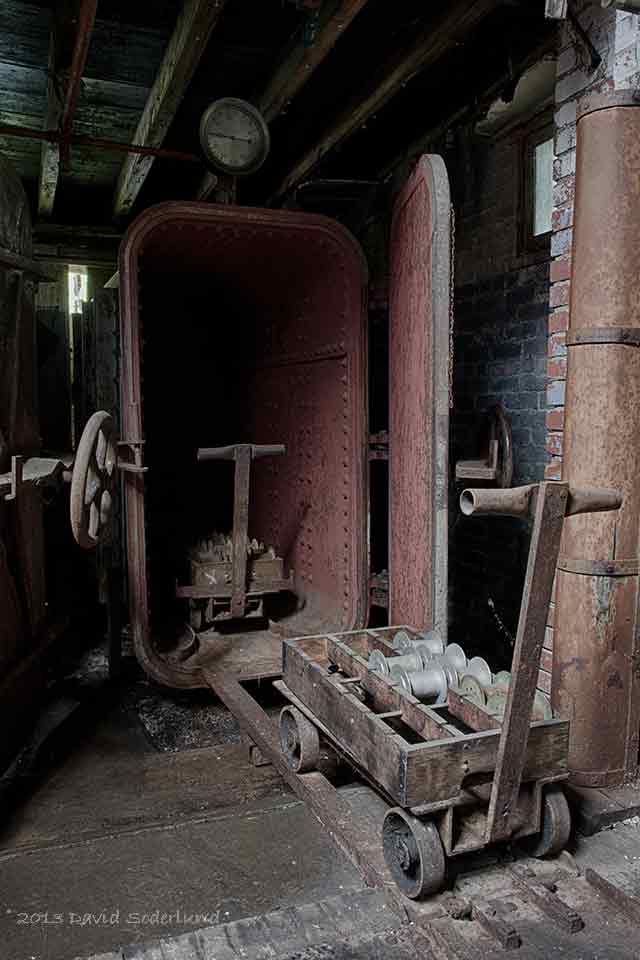 I am glad I don't have to steam my silk in this!
I felt that I was touching history in this place, and the images resonate.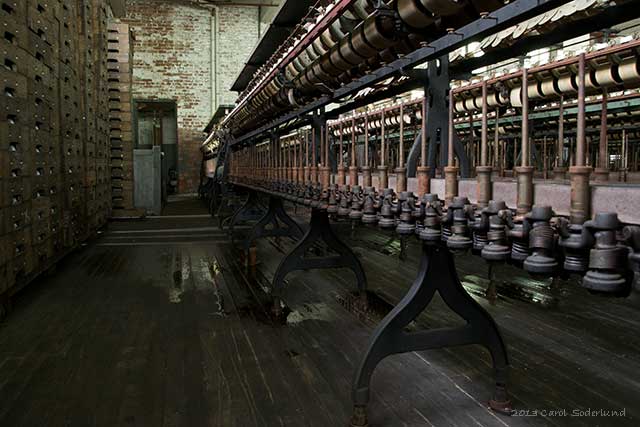 I find old buildings to be fascinating, but the textile connection really grabs me.  Does a place such as this resonate with you?