Dreaming of an island paradise? That's where we'll be during the next  True Colors workshop!
Those who received my newsletter know there is a special offer going on, and blog readers are eligible too!
The island is located in Lake Superior, and the place– Madeline Island School of the Arts. I've heard nothing but the best about this magical Island, MISA's state of the art studios, lodging, and delicious meals.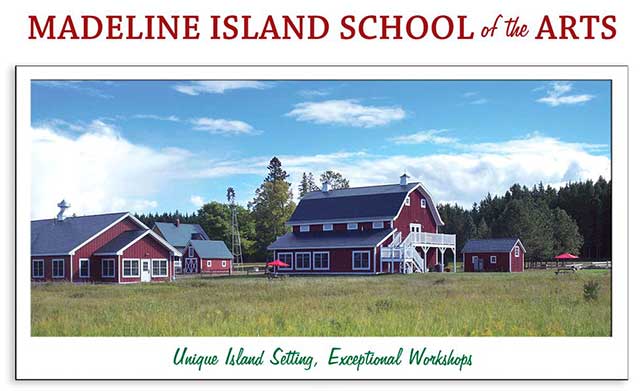 If a beautiful island in summer sounds good to you right now, think about joining us. But it gets even better! Right now, MISA is offering a special program just for my newsletter subscribers and blog readers, called "The Red Barn Special." This is specifically for my workshop at MISA.
Save $85 on your on-site lodging reservation when you register for my workshop by February 28, 2014.
The course I'll be teaching is True Colors: Developing Your Personal Palette. True Colors is the course for you if you have been wanting to mix your own unique dye colors, keyed to the colors YOU love! In this course we learn to mix colors from pure red, yellow, and blue dyes by eye, rather than by formula. We learn about dye behavior, and many, many dyeing techniques.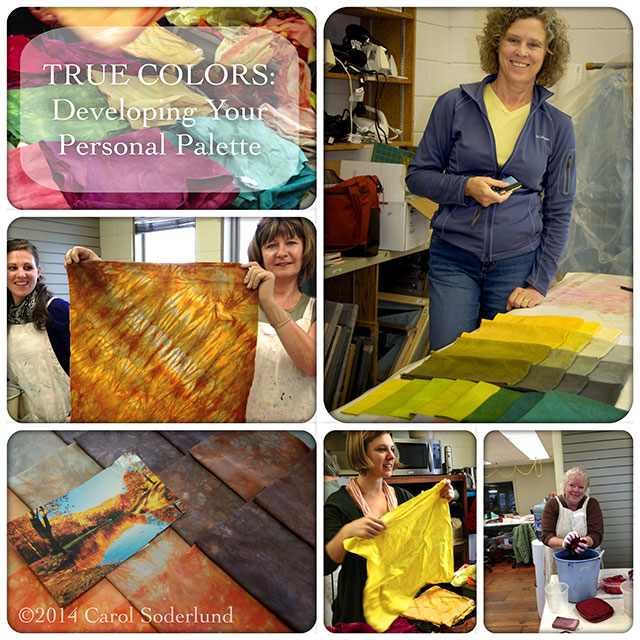 You will come with white cloth and a file of your color inspirations, and leave with the colors of your dreams. Check out previous True Colors posts here and a series that begins here.
A 25% deposit is all you need to hold your place in my workshop. To read more about my class and to register, click here, or call the Registrar, Anne Leafblad, at 715.747.2054, or email misa@cheqnet.net .
I hope you will take this opportunity to spend a week with me on lovely Madeline Island.