The last month has been filled with teaching. First off, I traveled to Fairfield Iowa, the home of Blue Fish. They are an indie clothing company—all organic and natural fabrics, designed, made and sewn in the USA, and hand-printed right in Fairfield. They have a passionate following and group of collectors, reaching back 30 years.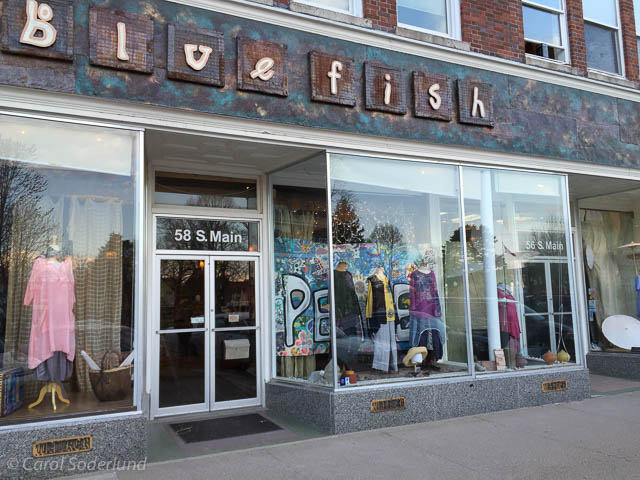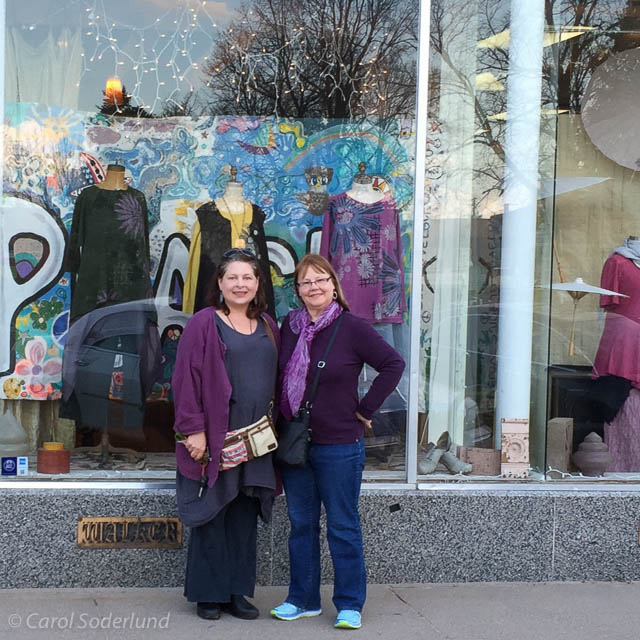 My mission? To bring them an infusion of color, of course! They are relishing the opportunity to add more hand-dyeing into their mix. We dyed the samples on their luscious linen, which soaked up the dye beautifully! I brought custom families for them which reflect the Blue Fish aesthetic, and we were loving seeing all the colors emerge.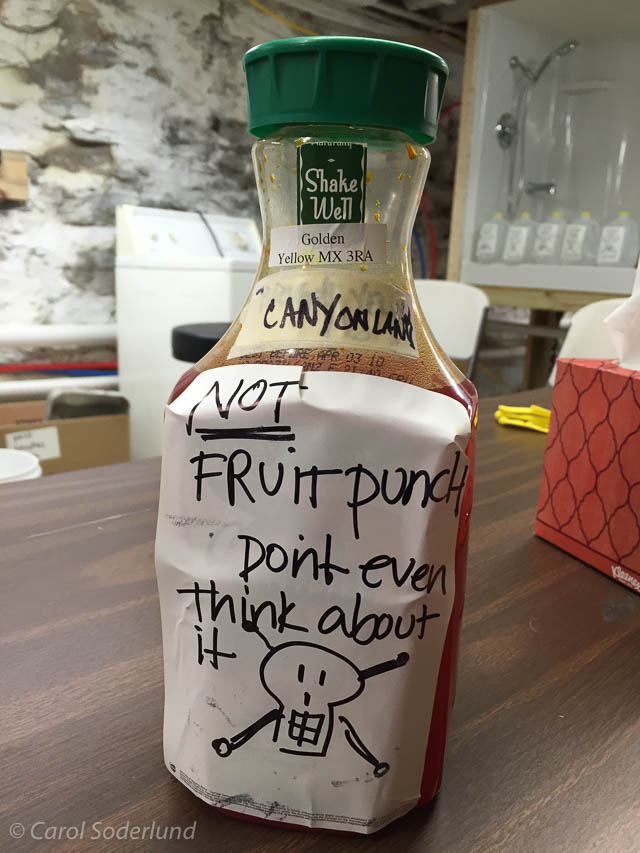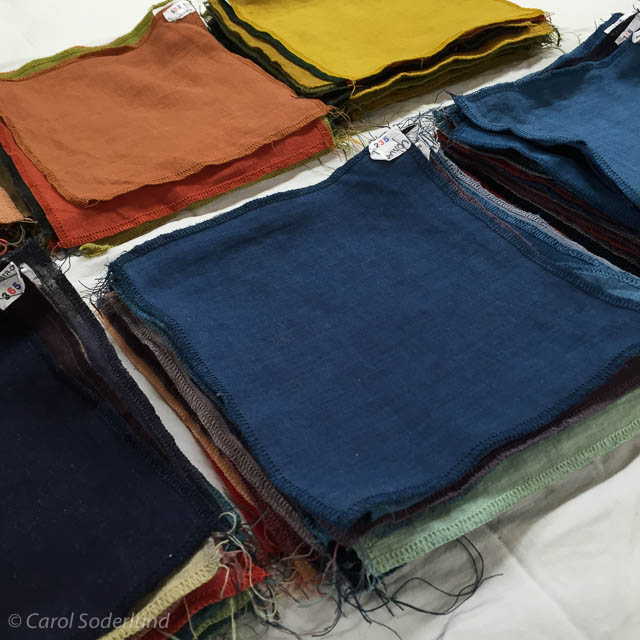 They have a great group of artists on staff, and I enjoyed seeing their print tables full garments waiting for the distinctive Blue Fish designs, not to mention miles of racks holding their hand-carved printing blocks.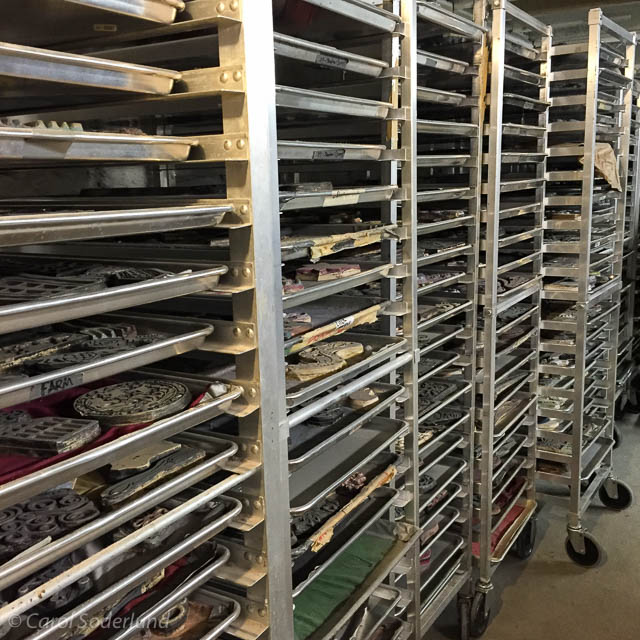 Did you know that Fairfield is the meditation capital of the USA? Transcendental mediation got its start there with Maharishi Mahesh Yogi, and continues strong in the fields of Iowa. I mostly meditated on which garments to bring home with me! However, I have been reading some about the practice of meditation, and I think it could really benefit me….
Next up was ProChemical & Dye in Massachusetts.I was there for two weeks, and had a very enthusiastic group of color mixers for the first week from all over the US and Canada, also including one young mom from Norway. We had garment dyers and weavers and of course, quilters. I really love meeting so many wonderful people and learning about all the beautiful things they do with their dyes.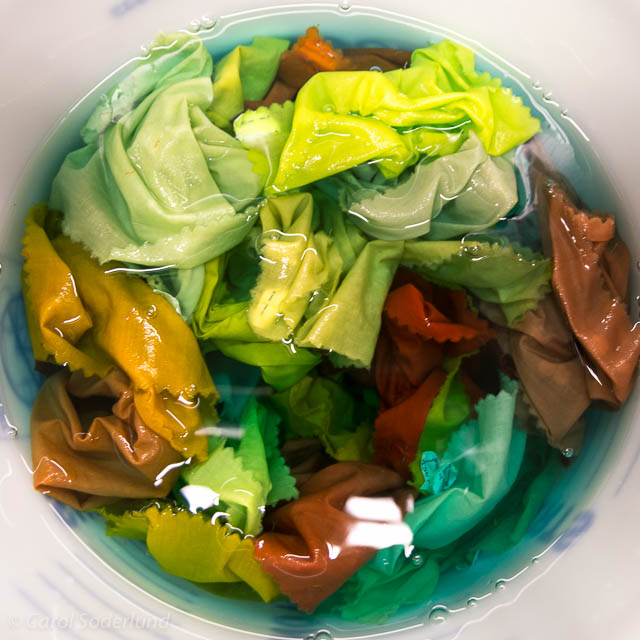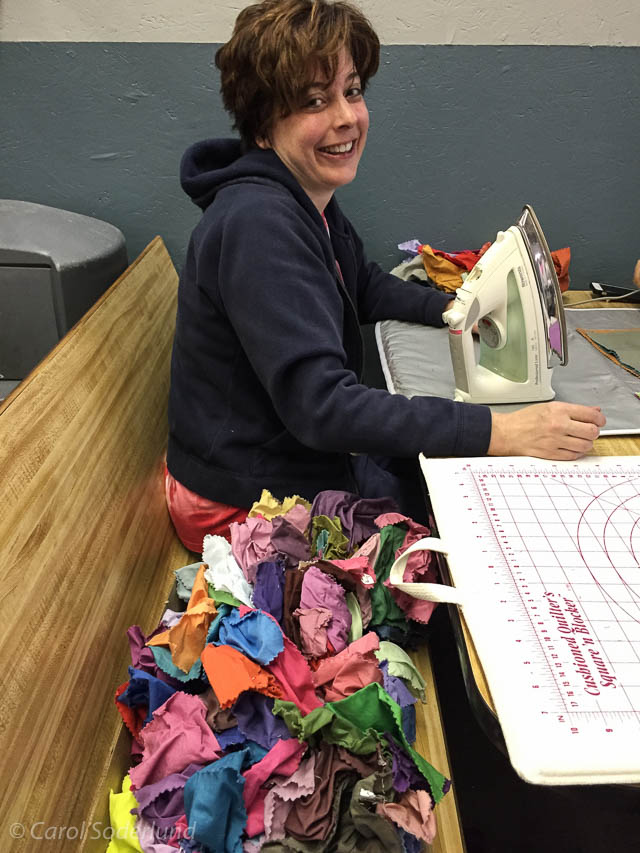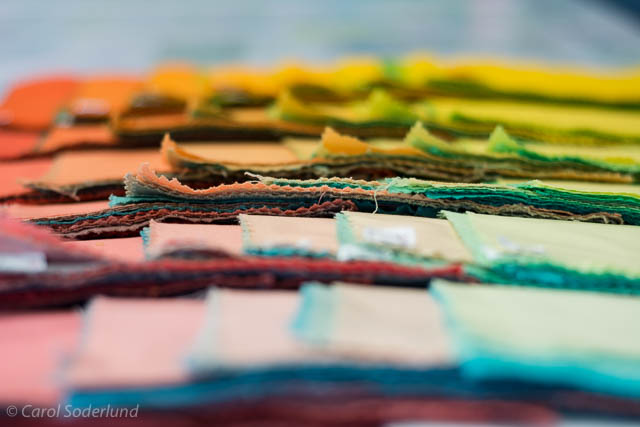 The week following was Layers Upon Layers. Stay tuned for the exciting denouement…