Last week I was so fortunate to escape the never-ending snow and head to Florida to spend a week with the Fiber Forum, a group of embroiderers within the Embroiderer's Guild of America.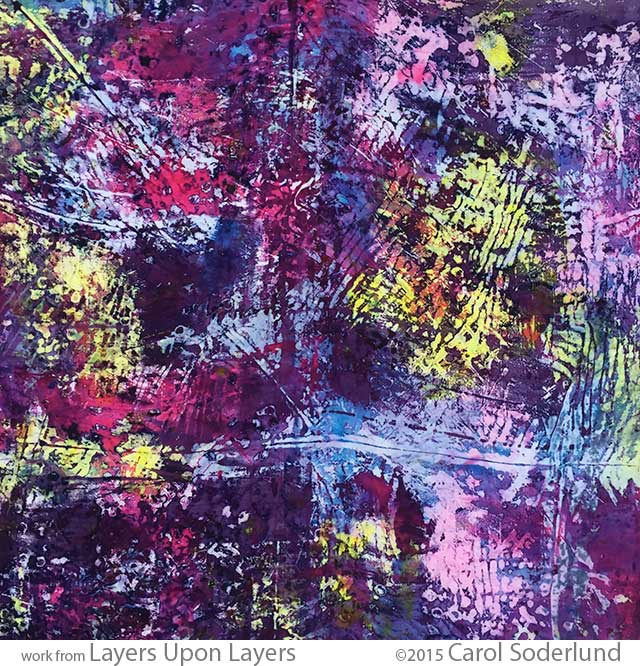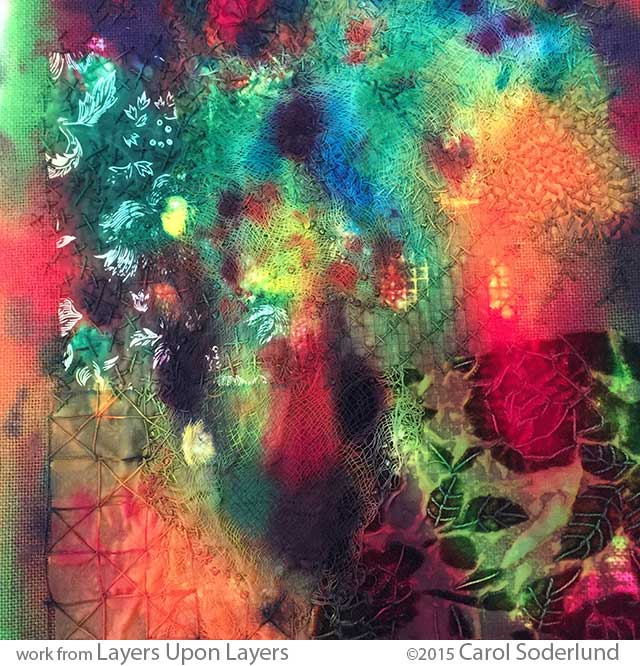 We dyed, we stitched, we screened, we waxed, we thermofaxed, we discharged—WE LAYERED IT ALL! See some of the students pieces. there were many more wonderful results! I had a great time working with adventurous embroiderers.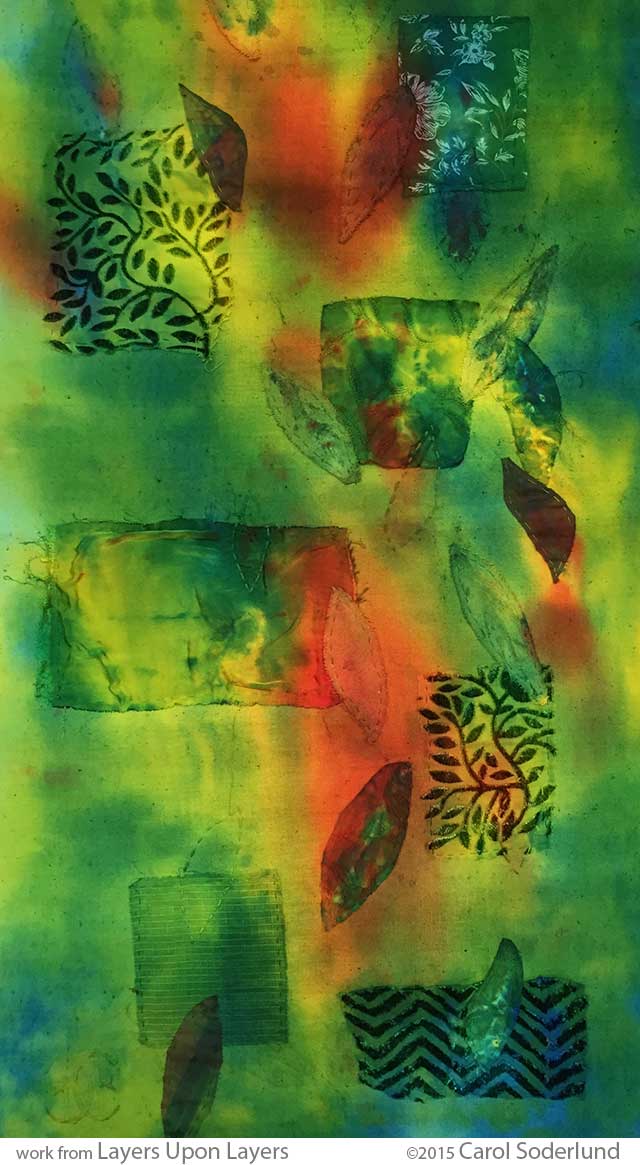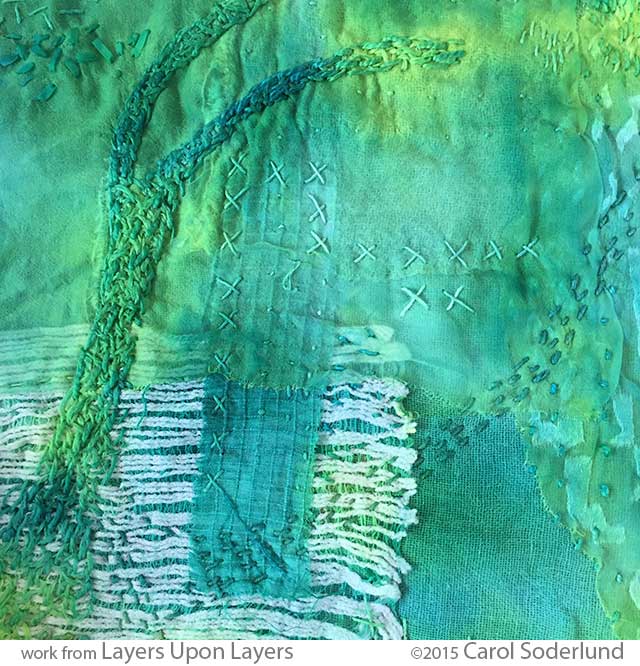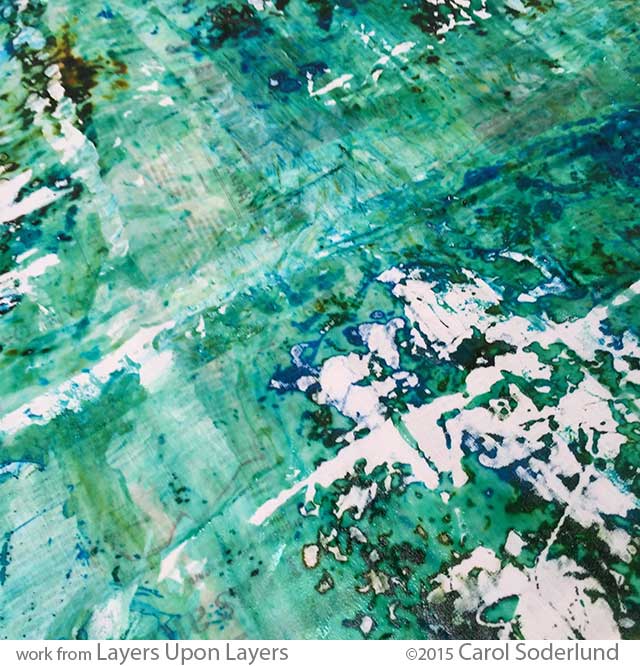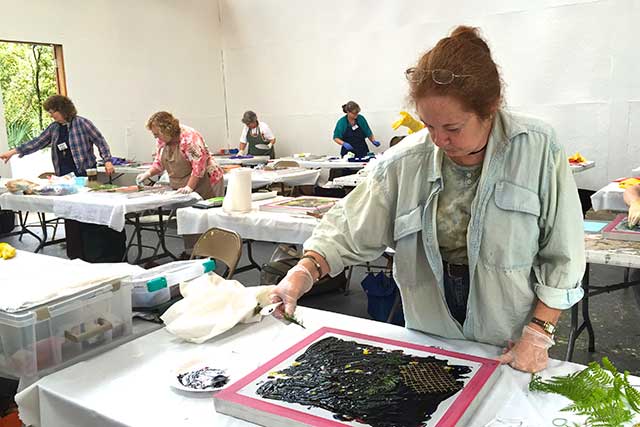 The location was the Atlantic Center of the Arts in New Smyrna Beach. Now, I had heard of this place through the quilters' grapevine as a great place for a retreat, and indeed it is! Modern cabins are tucked in acres of jungle.
Spacious high-ceilinged studios invite creativity. And wonderful chef-cooked meals kept the eighteen of us very happy. 
We even had some free time to wander on the beach, with all the others on their spring breaks.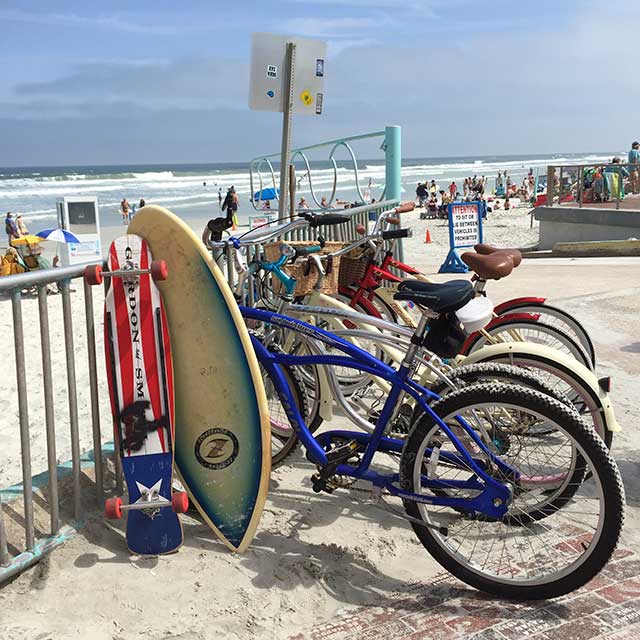 Not far from Daytona, the custom here is to drive the vehicles down to the waters' edge. I had never seen traffic signs on the beach before. It was a wonderful week!