Spring and summer passed in a blur of workshops, travel, and an intensive writing project. I am taking a bit of a deep breath before fall classes begin next month.
In the next few blog posts, I hope to revisit some of the wonderful experiences of recent months.
First up, my most recent workshops at Pacific Northwest Art School on Whidbey Island in Washington. First, I taught a one day class called Pot O'Gold Dyeing. One of the main frustrations of a one day class is not seeing the results all the students had. Fortunately one dyer sent me pictures of her results—on silk, which she plans to use for nuno felting. Aren't they luscious?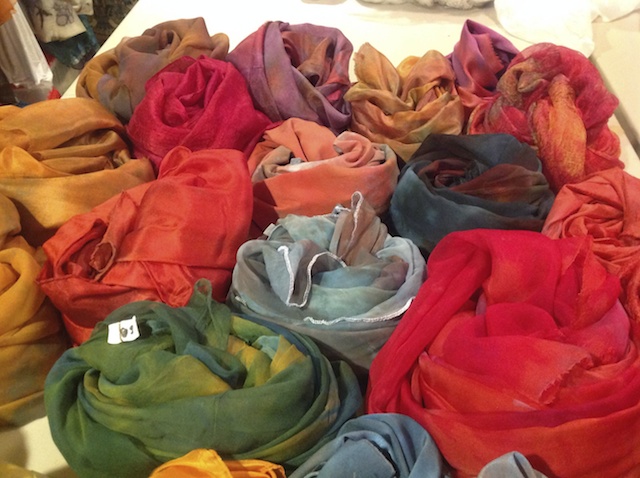 I had a super time with fourteen students, many of whom I met for the first time, and many of whom got to learn about PNWAS as a great venue for fiber classes.
We had great weather, which continued for the next workshop, the 5 day Dyeing to Discharge, always one of my favorite classes to teach. Alert!!! I am delighted that I get to teach this class once more this year, at ProChem, starting October 20. There are still 3 spots left, and I would love to have you join us!
We had a super group who really made a lot of work! Put the color in, and take the color out. Put more color in, take more color out…. It is really a lot like golfing, when you get right down to it!
Here are some of the highlights of the discharge class……Such wonderful work, but I barely scratched the surface taking photos.  A number of the students discharged wonderful tee shirts, as well.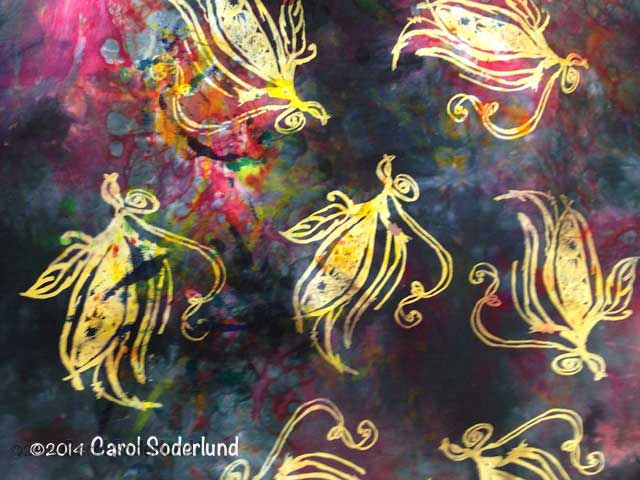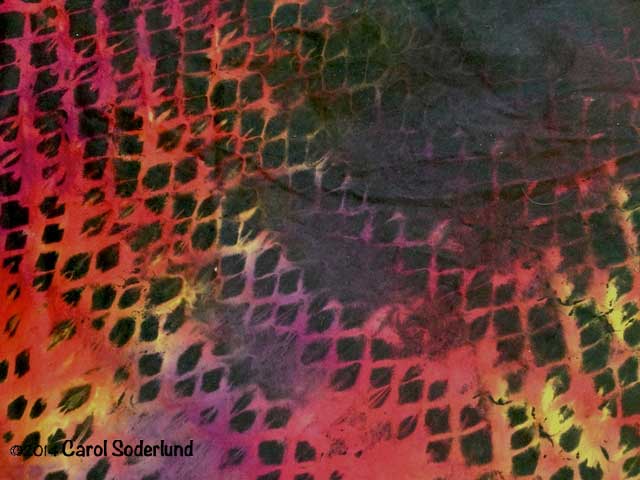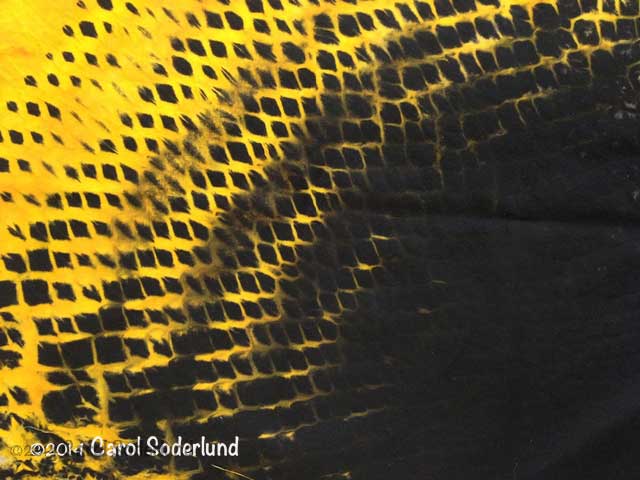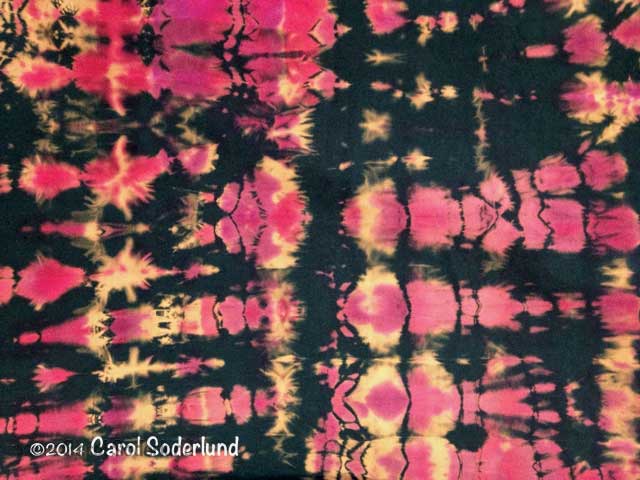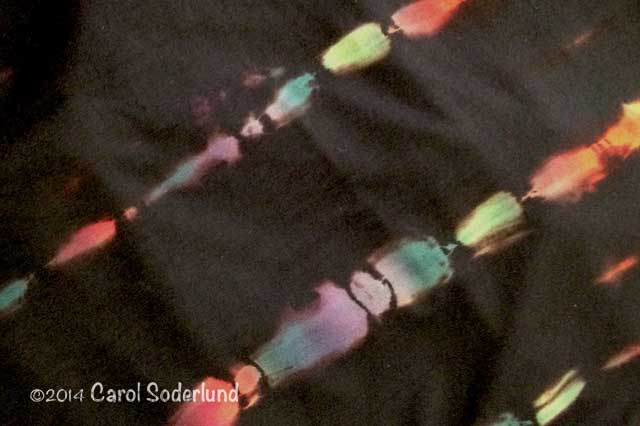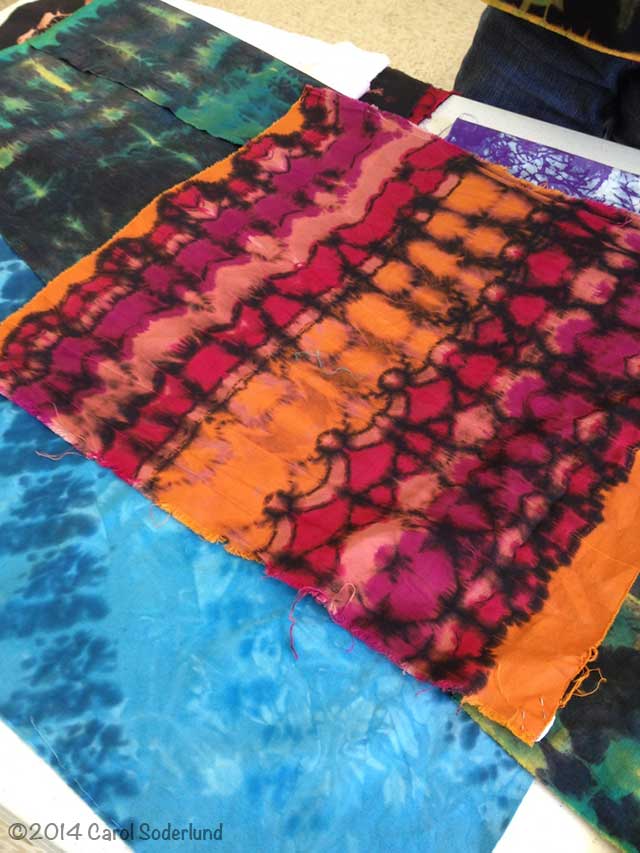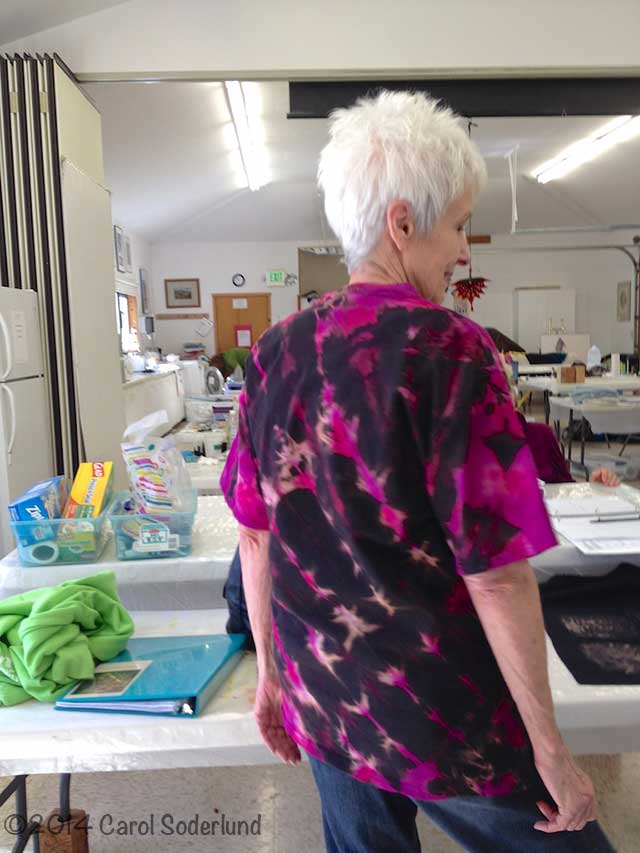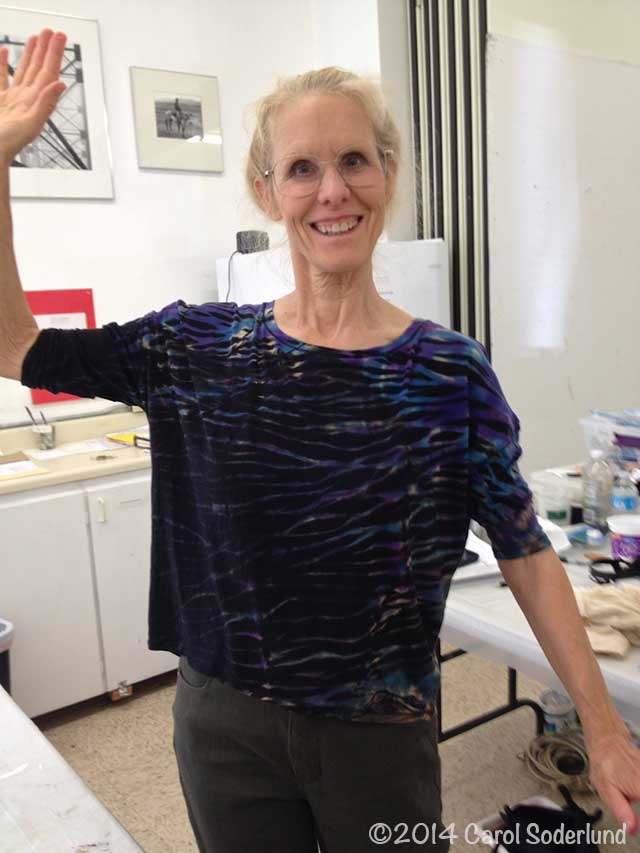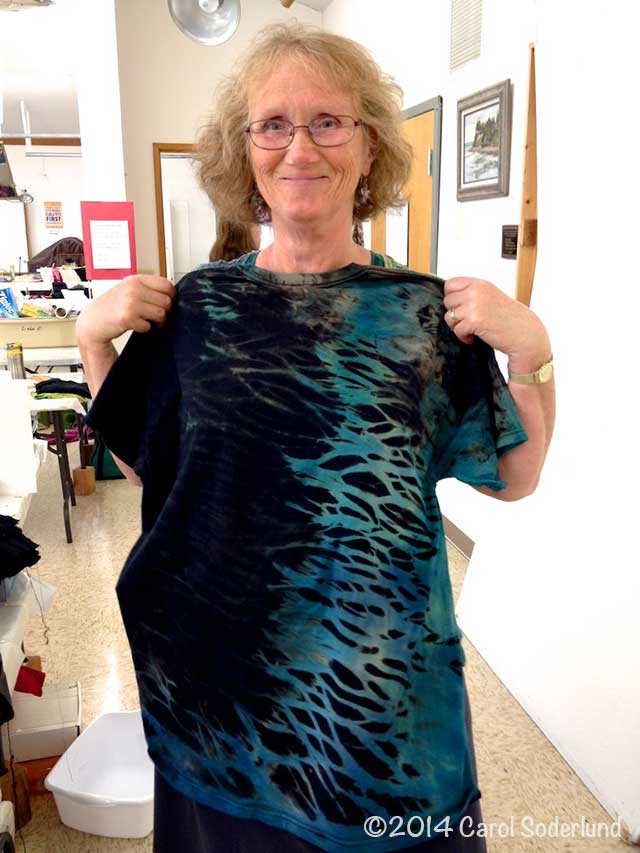 Ah, they really do have smiling faces!
Thanks for stopping by……