On this St. Patrick's Day I am reminded the photos I took a while back of a beautiful head of cabbage. Yes cabbage! I think I was taking pictures for an hour, totally entranced by the lines and textures created by the veins.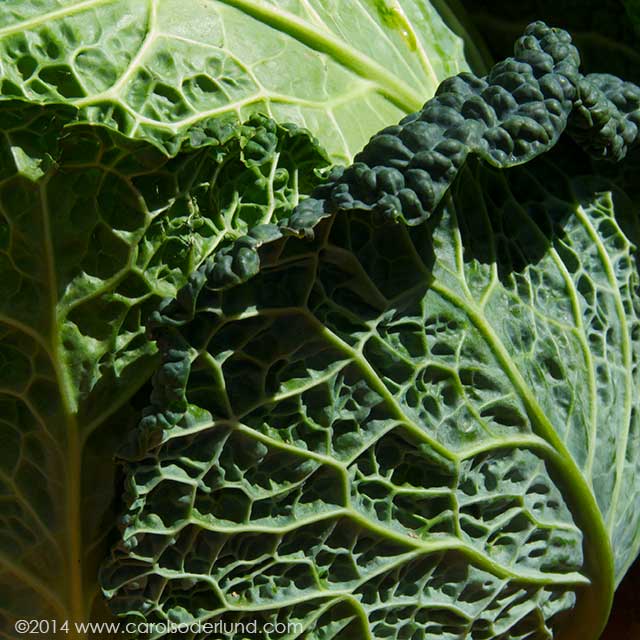 Juxtapose this texture with the discharge piece done by a student at one of my Dyeing to Discharge workshops using potato dextrin as a resist. Yes potato! Oh, it was a lucky day when she created this beauty!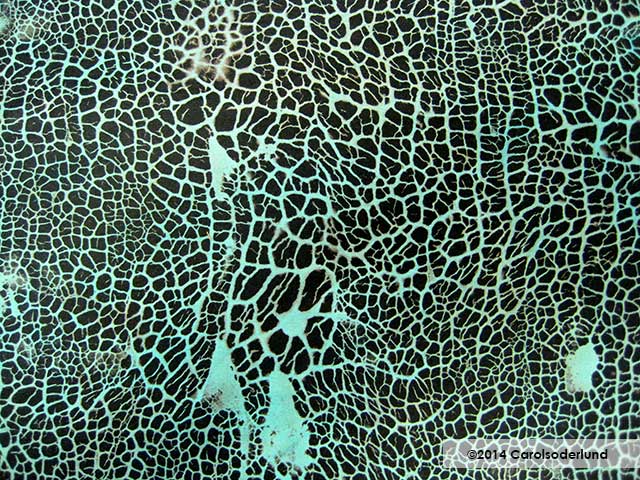 A little reminder that Dyeing to Discharge is offered this fall in the scenic Coupeville, Washington. I will feel lucky if you choose to join us!